Have you ever dreamed of waking up with perfectly shaped and defined eyebrows? Look no further than Million Dollar Brows, owned and operated by the talented and experienced Ms. Elizabeth Smith. With over 13 years in the beauty industry and a specialization in permanent cosmetics, Elizabeth is your go-to expert for all things eyebrow embroidery. From microblading to ombre brows, she offers a range of techniques to give you the flawless, natural-looking brows you've always wanted. With her extensive knowledge and dedication to providing the best treatment and experience for her clients, Million Dollar Brows is the destination for your eyebrow embroidery needs.
Eyebrow Embroidery: Enhance Your Natural Beauty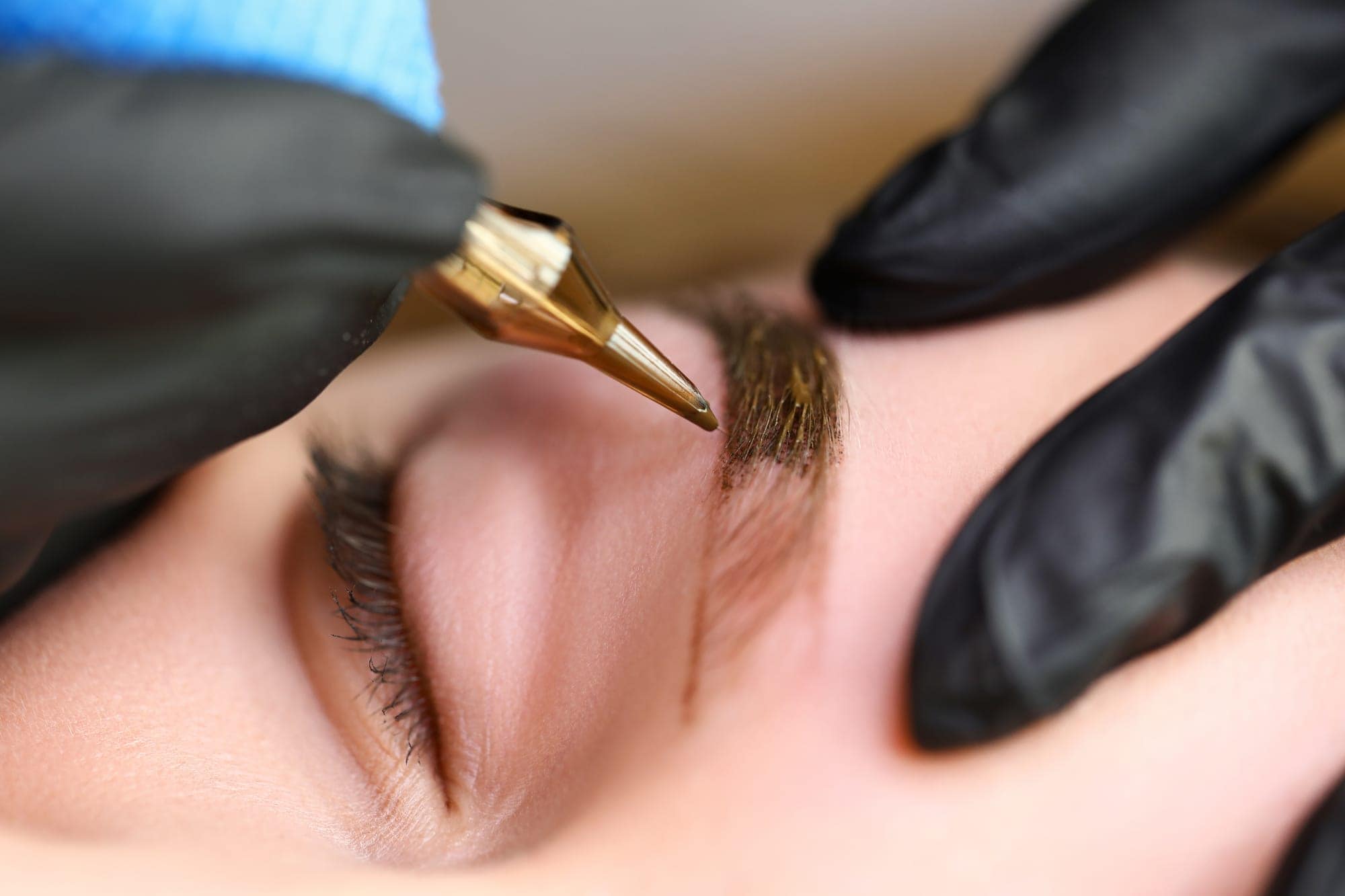 This image is property of www.dreamlash.com.sg.

Achieve the Perfect Brows with Eyebrow Embroidery
Having perfectly shaped and defined eyebrows can make a world of difference in enhancing your overall facial features. Eyebrow embroidery is a revolutionary technique that allows you to achieve natural-looking, fuller brows without the need for daily maintenance. This semi-permanent solution is gaining popularity among individuals who desire to have flawless brows that beautifully frame their face. If you're tired of spending precious time and effort on shaping and filling in your eyebrows every day, eyebrow embroidery may be the answer you've been looking for.

What is Eyebrow Embroidery?
Eyebrow embroidery, Also known as microblading or feathering, is a technique that involves the depositing of pigments into the superficial layers of the skin to create hair-like strokes. Unlike traditional eyebrow tattoos, which can often appear harsh and unnatural, eyebrow embroidery mimics the natural growth pattern of your eyebrows, resulting in a more realistic and three-dimensional look. This technique can be used to correct sparse or uneven brows, fill in gaps, or simply enhance the shape and symmetry of your existing eyebrows.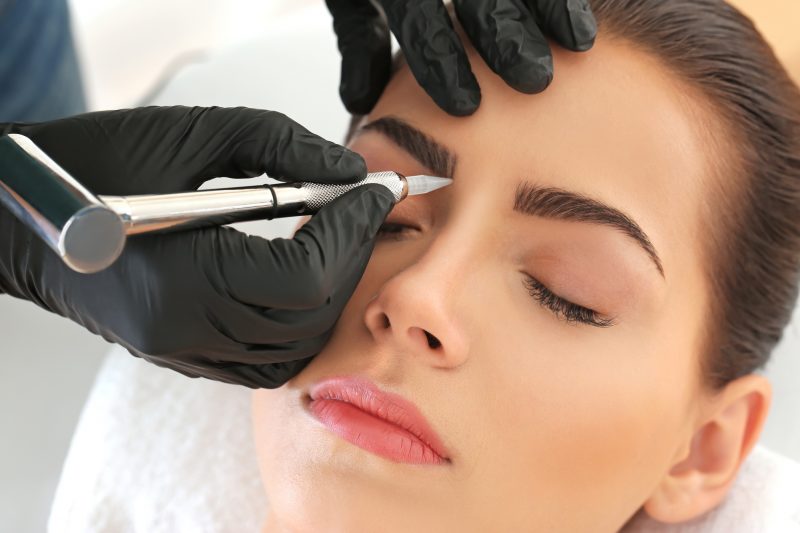 This image is property of www.dreamlash.com.sg.
The Process: What to Expect
Before undergoing eyebrow embroidery, it is essential to schedule an initial consultation with a trained and experienced professional. This allows you to discuss your desired eyebrow shape and color, as well as address any concerns or questions you may have. During the consultation, your technician will assess your natural eyebrow shape and recommend the best technique and pigment shade to achieve your desired results.
The actual eyebrow embroidery procedure typically takes around 2-3 hours, depending on the complexity of the treatment. Before the process begins, a topical numbing cream is applied to the brow area to minimize any discomfort. Using a specialized microblading pen, the technician will meticulously create individual hair-like strokes, following the natural direction and angle of your existing eyebrow hairs. The pigments used are carefully selected to match your hair color and skin tone, ensuring the most natural-looking results. Once the procedure is complete, a touch-up session may be scheduled after a few weeks to perfect the shape and color of your brows.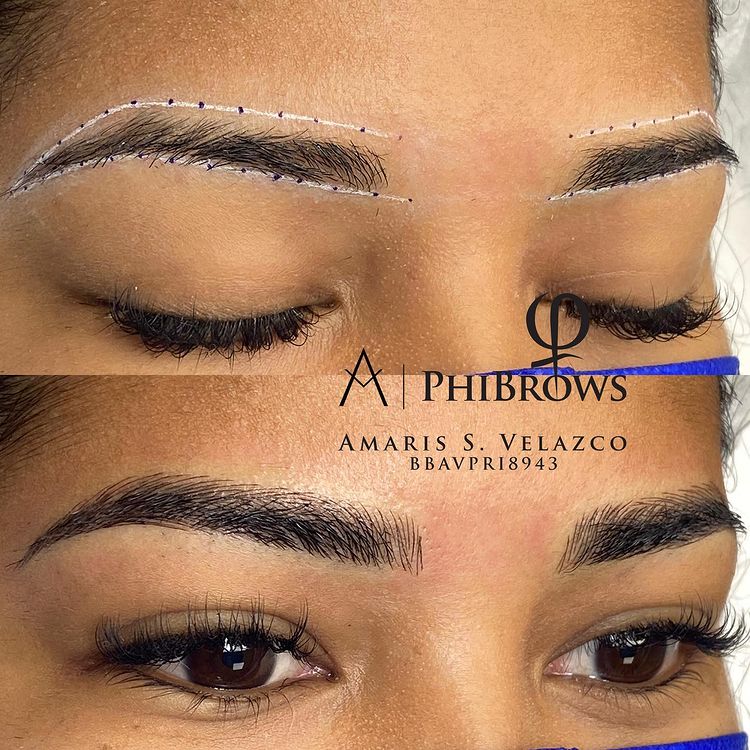 This image is property of www.pmuhub.com.
Benefits of Eyebrow Embroidery
Eyebrow embroidery offers numerous benefits that make it an attractive option for those seeking perfectly groomed and low-maintenance eyebrows. Some of the key advantages include:
Time-Saving: No more spending precious minutes every morning shaping and filling in your brows. With eyebrow embroidery, you wake up with flawless brows that require minimal daily maintenance.

Long-Lasting Results: Depending on your skin type and lifestyle, the results of eyebrow embroidery can last anywhere from 1 to 3 years. This means you can enjoy beautifully crafted brows for an extended period without the need for constant touch-ups.

Natural and Realistic Look: Unlike traditional eyebrow tattoos, which can often appear flat and artificial, eyebrow embroidery creates delicate and natural hair-like strokes that seamlessly blend with your existing eyebrows.

Customizable Results: Whether you prefer bold and defined brows or a more subtle enhancement, eyebrow embroidery allows you to customize the shape, color, and thickness of your eyebrows to suit your individual preferences.

No Smudging or Fading: With eyebrow embroidery, you can bid farewell to smudged or faded eyebrows caused by sweat, water, or regular makeup application. The pigments used in the procedure are designed to withstand daily activities, ensuring long-lasting and smudge-proof results.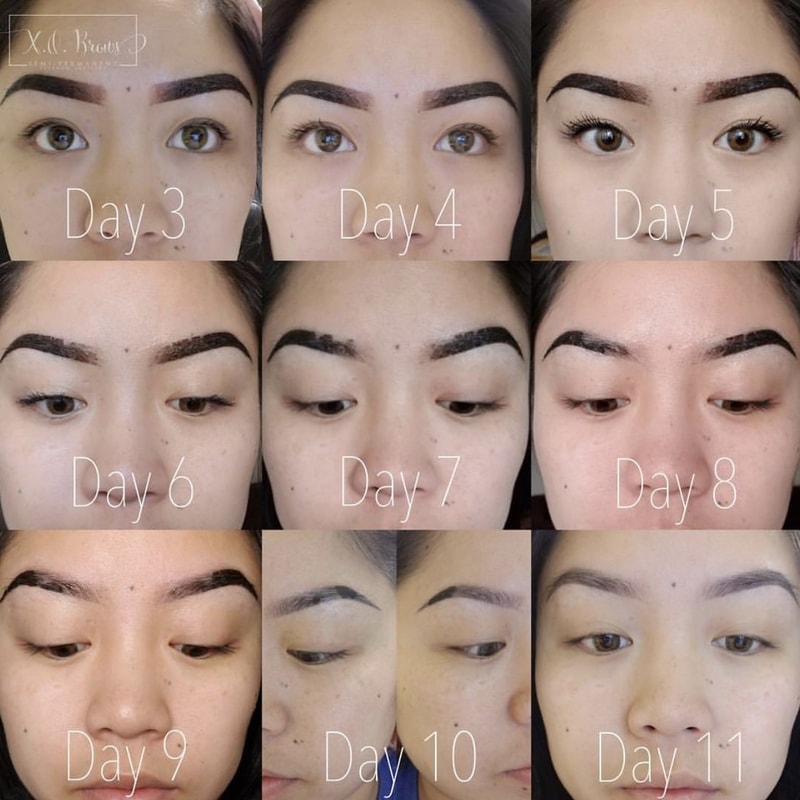 This image is property of www.dreamlash.com.sg.
Finding a Trusted Professional
When it comes to eyebrow embroidery, it is crucial to entrust your brows to a skilled and experienced professional. One such reputable establishment is Million Dollar Brows, located at 87 Lafayette Rd, Hampton Falls, NH. Owned and operated by Ms. Elizabeth Smith, a licensed and certified permanent cosmetics specialist, Million Dollar Brows offers top-quality eyebrow embroidery services.
Elizabeth Smith boasts over 13 years of experience in the beauty industry and has completed extensive training and apprenticeship in accordance with New Hampshire's body art regulations. With a portfolio of over 1000 successful procedures, she has honed her skills in various eyebrow enhancement techniques, including microblading, microshading, ombre brows, and more.
At Million Dollar Brows, Elizabeth Smith's expertise, attention to detail, and commitment to client satisfaction ensure that you receive personalized and exceptional service. By listening to your individual preferences and providing a tailored treatment plan, she can help you achieve the brows of your dreams while ensuring a comfortable and positive experience.
To learn more about Million Dollar Brows and schedule a consultation, visit their website at https://milliondollarbrows.com or contact them at (603) 387-4173.
This image is property of www.avone.sg.
Final Thoughts
Eyebrow embroidery is a game-changer for those seeking effortless beauty and perfectly groomed eyebrows. With its ability to create natural-looking hair-like strokes and long-lasting results, this semi-permanent solution has become a go-to choice for individuals looking to enhance their facial features. By choosing a trusted professional like Ms. Elizabeth Smith at Million Dollar Brows, you can rest assured that your brows are in skilled hands.
So, say goodbye to daily eyebrow maintenance and hello to flawless, envy-worthy brows with eyebrow embroidery. Enhance your natural beauty and regain valuable time in your daily routine by opting for this revolutionary technique.