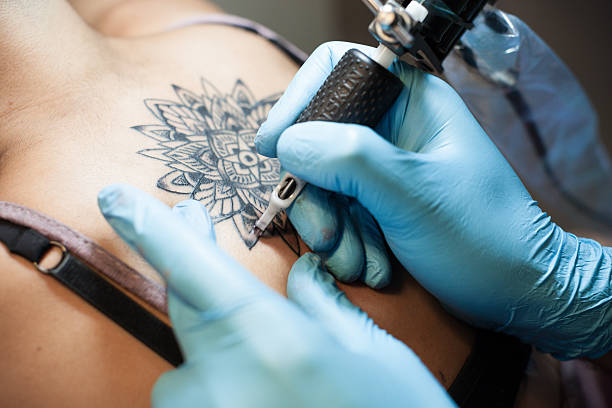 Nipple tattooing is a popular cosmetic procedure that gives women who have had mastectomies or breast reconstruction surgery the chance to feel confident and at ease in their own skin.
To ensure a successful surgery it's important to weigh the risks and take the required measures to ensure a successful surgery, just like with any medical procedure. This blog post will go over everything you need to know before getting a nipple tattoo. Let's begin!
5 Things to Know About Nipple Tattooing
Identifying the Risks of Infection
Nipple tattooing involves an infection risk, just like other tattooing operation. To reduce this danger, tattoo artists should adhere to stringent sanitation procedures, including employing disposable needles and tools, gloves, and sterile ink. In order to avoid infection following the operation, it's crucial to keep the inked area clean and adhere to any aftercare instructions given by the artist.
Discussion of Possible Issues
Even while it's uncommon, some people who undergo areola tattooing may later develop scars, allergies to the ink, or changes in nipple sensitivity. It's crucial to go over these scenarios in detail with your tattoo artist before getting one so you are fully aware of the dangers. You can take the appropriate precautions to reduce the likelihood of any difficulties emerging by being knowledgeable and observant.
Consider Your Medical History
It's crucial to think about your medical history and any underlying issues before getting your nipples tattooed in case they could compromise the procedure's safety. Make sure to address any health issues with your tattoo artist and, if required, seek medical advice.
Managing the Pain and Uneasiness
Let's face it, tattooing a person's nipples isn't exactly a stroll in the park. The pain and discomfort may be significantly worse if the area has recently had surgery or been injured. However, there are methods for controlling the discomfort.
Talk openly and honestly with your tattoo artist before the surgery about your pain management alternatives, such as numbing cream or painkillers. Inform your artist if you experience any pain so they can alter the treatment or, if necessary, take pauses.
Making the nipple tattooing procedure as comfortable as possible requires a good pain management strategy.
Going to the Right Nipple Tattooing Artist
One of the most important steps to a safe and good outcome in nipple tattooing is selecting the correct artist. You need someone who specializes in nipple tattooing and takes safety seriously, in addition to finding someone with a firm grip and a creative eye.
Ask for references from former customers and look for tattooists who have a strong portfolio of nipple tattooing work. You can feel secure knowing that you're in safe hands by conducting your research and selecting a skilled and renowned artist.
When it comes to scar camouflage tattoo near me, you want to make sure you're in the best possible hands. If you're searching for a top-notch 3D nipple tattoo specialist in NH, look no further than Million Dollar Brows.
Our skilled tattoo artists have the expertise and experience to ensure a safe and successful procedure. Don't settle for anything less than the best – come see us at Million Dollar Brows!