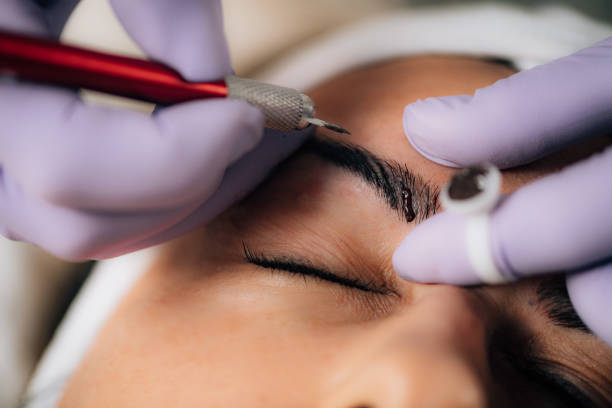 The cosmetic practice of micropigmentation has skyrocketed in demand in recent years. Micropigmentation can assist you in getting the look you want, whether you want to enhance your lips or make your brows flawless.
To ensure you're completely ready for the procedure, you should know a few things before deciding to receive micropigmentation. In this article, we'll review the top four things you should know before undergoing micropigmentation.
4 Things You Should Know About Micropigmentation
Learn About the Process
In order to make an informed decision, it is crucial to undertake in-depth research on the procedure. To comprehend the process's complexities, advantages, and potential risks, it is advisable to obtain information from reliable sources like certified technicians, beauty salons, or online resources.
You can use the information from this research to decide if micropigmentation is the best option for you and to learn what to anticipate before, during, and after the treatment. You can also become familiar with the numerous methods, tools, and maintenance supplies that may influence the outcomes. You may make sure you are comfortable with the process and achieve the intended result by conducting a thorough study.
Select a Reputable Artist
Choosing the correct artist is one of the most important things to consider when getting micropigmentation. You want to go to the best micropigmentation clinic with a proven track record of consistently producing high-quality work. Don't just select the most affordable or practical alternative. Before choosing one artist, take your time and investigate a few.
Search the internet for feedback and endorsements, or ask friends and family for referrals. You may get a sense of an artist's style and degree of expertise by looking at their portfolio, which a respectable artist will have. Pick an artist whose style and method fit your tastes to guarantee you receive the outcomes you want.
Follow Aftercare Instructions
The importance of aftercare in micropigmentation cannot be understated. Understanding the aftercare guidelines given by your artist is crucial if you want to ensure proper healing and avoid any potential issues.
The aftercare guidelines may differ depending on the type of micropigmentation surgery, but they typically call for keeping the region dry and clean, limiting sunlight or water exposure, and refraining from cosmetics for a specific amount of time. It could also be advised to apply creams or ointments to aid healing and avoid infection.
Manage Your Expectations
Recognize that you might not see benefits right away and that it might take several sessions to get the desired result. Furthermore, it's crucial to comprehend that every person's skin responds to the method differently, and the outcomes can change. Make sure you and your artist have a clear understanding of your expectations and be open to alternatives.
For individuals seeking to accentuate their inherent beauty, micropigmentation can be a transformative experience. So it's essential to do your homework, get the best artist, comprehend the aftercare, and control your expectations.
If you're prepared to move forward, schedule an appointment at Million Dollar Brows, where our talented and knowledgeable artists will assist you in achieving the desired look. To arrange your consultation, get in touch with us immediately!