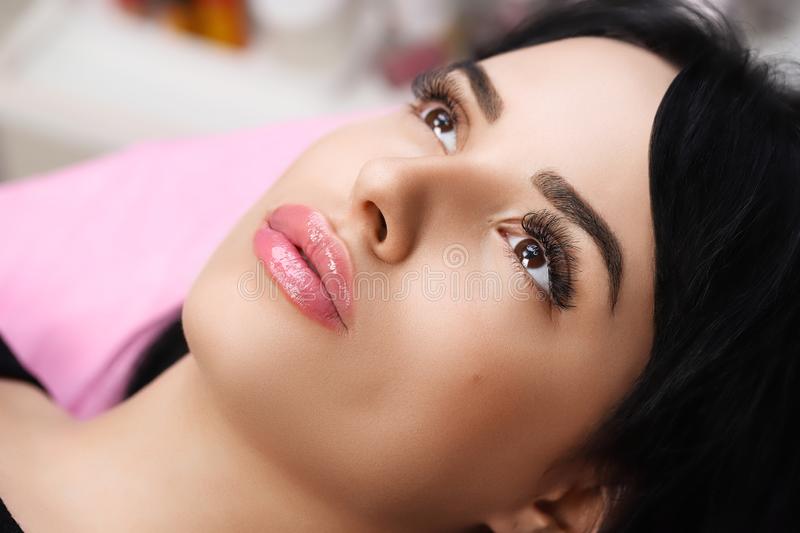 You want your lips always to look their finest because they are one of your most noticeable facial features. A lip blush tattoo gives your lips lasting pigment and structure, giving you the ideal pout daily.
Yet picking the ideal shade for your lip blush tattoo might be difficult. How do you select which hue or tint is best for you when there are so many options?
We'll walk you through the process of choosing the ideal shade for your lip blush tattoo in this blog post to help you get the flawless pout you've always wanted.
4 Tips for Choosing the Perfect Lip Blush Tattoo Color
Consider Your Skin Tone
Your skin tone is one of the most crucial things to take into account when choosing a lip blush tattoo shade. Which shade would suit your natural skin and highlight the inherent attractiveness of your lips will depend greatly on your skin tone.
For example, to get a natural and understated look, you could pick light pink or peach tones if you have a fair complexion. Whereas, if you have a darker skin tone, you should consider wearing richer tones of pink, red, or berry to create a dramatic impression.
Consider Your Natural Lip Color
Your lips' natural pigmentation may have an effect on how well your lip blush tattoo turns out. A subtle and natural-looking outcome can be achieved by choosing a hue darker than your natural lip color. To even out the overall appearance, consider using a more subdued or neutral shade if your lips are naturally pigmented.
It's vital to remember that the color of your lip blush tattoo shouldn't radically change the appearance of your lips; rather, it should accentuate and complement their inherent attractiveness. A qualified and experienced tattoo artist can help you choose the ideal hue based on your natural lip color and desired result.
Go with Your Style
While choosing the ideal hue for your lip blush tattoo, your style is also a critical aspect to consider. You might choose a more neutral, subdued color if you desire a more natural, subtle appearance. Alternately, if you like to draw attention to yourself with your cosmetics, you might favor an intense, vibrant color.
Ask Your Artist for Advice
Furthermore, it's important to discuss your objectives, preferences, and issues with your lip blush tattoo artist at a session before the procedure. With respect for your skin tone, natural lip color, and personal taste, your tattoo artist may offer professional guidance on choosing the ideal hue for your lip blush tattoo. Also, they might offer you color swatches to aid in your decision-making.
The color you choose is crucial for your lip blush tattoo to look natural and attractive. Keep in mind to take into account your skin tone, your actual lip color, and the skill of your tattoo artist.
Please make an appointment for a consultation with a reputable expert on our team today, so we can assist you in selecting the ideal shade for your lip blush tattoo.