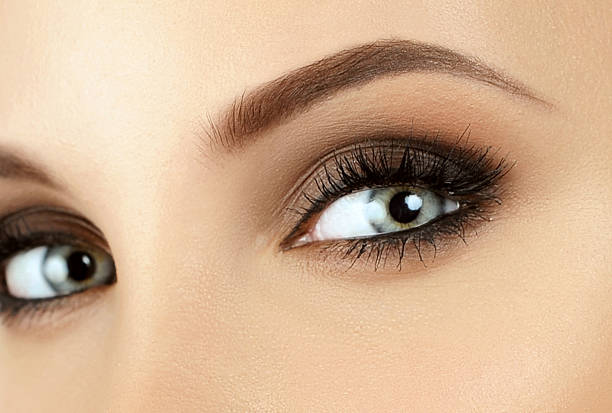 There are several different methods available for getting the ideal brows, including powder brows, ombre brows, and microblading. Yet not all approaches are equal, and each has particular advantages and disadvantages of its own. To help you choose the procedure that is best for you, we will compare the differences between powder brows and other eyebrow tattooing methods in this post. Now let's get started and learn the main differences between these common techniques for tattooing eyebrows!
Microblading vs. Powder Brows vs. Ombre Brows
Let's begin by talking about microblading!
Microblading
Because it can produce strokes that resemble real hair, microblading has quickly become one of the most popular methods for tattooing eyebrows. The procedure entails creating very small skin incisions with the aid of a tiny blade or microblade. After being filled with pigment, these incisions provide the appearance of individual eyebrow hairs.
For people who want a more pronounced, fuller brow or who have sparse regions that need to be filled in, microblading is a great alternative. A range of brow shapes and designs, from modest and realistic to prominent and dramatic, can be created with the technique. Microblading provides results that typically last one to two years, allowing it to be a semi-permanent treatment that doesn't need daily upkeep.
Powder Brows
Powder brows may be the best method for you if you want to give your eyebrows a fuller, more "powdered" appearance. Powder brows include employing a device to give a more scattered, soft appearance as opposed to microblading, which employs a tiny blade to generate hair-like strokes.
When applying powder brows, a professional will use a special tool to carefully apply tiny dots of dye to the skin, resulting in a more impenetrable, powder-like finish over time. This procedure is ideal for those who prefer a fuller, more accentuated brow without the numerous hair-like strokes produced by microblading. It's also a fantastic choice for people with oily skin because powdered effects typically last longer than other methods.
Ombre Brows
Ombre brows are made by a machine that uses a gradient effect to make the brows softer at the front and eventually darker in the tail. This technique produces a soft, natural look with precision for individuals who want a more subdued brow.
Ombre brows do not produce hair-like strokes or a powdered look, unlike microblading and powder brows. Instead, a professional will employ a machine to distribute the color onto the skin in a gentle gradient, producing a natural finish that accentuates your brows without being overly harsh or extreme.
Don't be afraid to get in touch with the professionals at Million Dollar Brows if you're thinking about getting your eyebrows tattooed but aren't sure which procedure would work best for you. Our staff of knowledgeable experts can assist you with the procedure and provide the finest choice for attaining the look you want.
Million Dollar Brows has the knowledge to support you in achieving your desired outcomes, whether you're searching for a prominent and pronounced eyebrow with microblading, a lighter and more realistic look with ombre brows, or a filled-in powder finish!