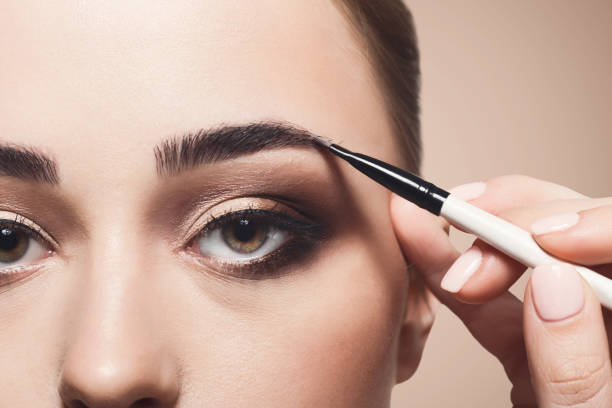 Semi-permanent cosmetics are a game-changer when it comes to improving your brows. With this technique, you may obtain perfect, well-defined eyebrows, saving time and effort in your regular beauty regimen.
To guarantee that you receive the desired results, you must go to the best place to get semi-permanent eyebrows. Knowing where to begin might be challenging when so many possibilities are available.
Thus, we have compiled a list of seven crucial tips to assist you in deciding where to get semi-permanent brows in this article. Let's dive in!
7 Tips for Finding the Best Place for Semi-Permanent Eyebrows
Conduct Abundant Research
Make sure a location is reliable and has a track record of delivering top-notch outcomes before making an appointment there.
Ask friends or relatives who have already had semi-permanent makeup applied for advice, read online reviews, and go through the company's website and social media profiles.
Verify the Technician's Credentials
You should ensure the treatment professional is appropriately educated and competent when it comes to semi-permanent makeup.
Find a business that hires qualified, experienced individuals with specialized training in microblading or other semi-permanent eyebrow procedures.
Look for a Clean and Comfortable Environment
When selecting a location for semi-permanent makeup, hygiene, and comfort are crucial elements to consider.
Make sure the building is spotless, well-organized, and equipped with effective sterilization methods. Look for a location with a warm and inviting ambiance since you should feel relaxed and at ease during the operation.
Ask about the Products and Equipment Used
The quality of the tools and supplies employed can significantly impact the results of your semi-permanent eyebrows.
Ask about the ink, needles, and equipment used in the treatment and confirm that they are of the highest caliber and suitable for skin contact.
View the Before and After Pictures
It's crucial to review samples of the technician's prior work before deciding. Look at the outcomes in the before and after pictures of customers who have undergone semi-permanent eyebrow makeup at the salon. You'll likely be pleased with the outcomes if the technician's work matches your interests.
Consider the Cost
You don't want to overspend for semi-permanent cosmetics, but you want to ensure you get everything right. Find a facility that offers reasonable costs without sacrificing quality.
Prices that appear too good to be true should be avoided since they could indicate defective products or incompetent service.
Schedule a Consultation
Finally, schedule a meeting with the technician before deciding on a procedure to go through your expectations and ask any questions you may have.
This will allow you to understand the technician's demeanor and mannerisms and ensure you are at ease before the operation begins.
Finding the best place for semi-permanent eyebrows takes some investigation and due care, but it will be well worth it. You may find a dependable, experienced specialist who will provide faultless, long-lasting results by heeding these crucial recommendations!