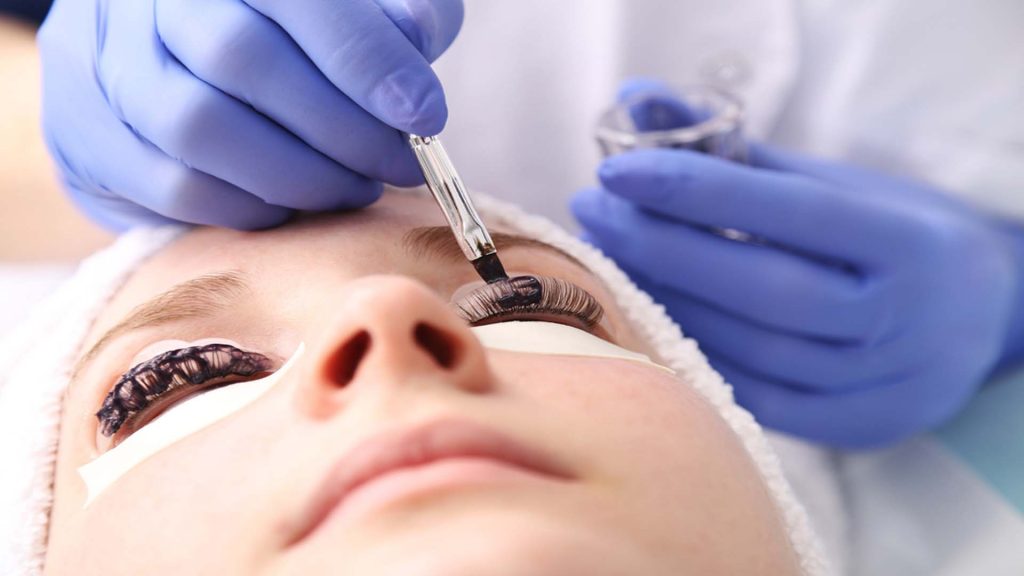 Eyelashes: Lift, Tint,
and Extensions By
Million Dollar Brows
Million Dollar Brows offers eyelash services to our clients. We have three different offerings; lifts, tints, and extensions. Regardless of which of these you would like, we can promise you one of the best experiences you will ever have. Here is a brief overview of what can be expected:
This is a procedure that makes your eyelashes curl from the base. As a result, you will end up with longer lashes that are more noticeable when being observed from afar. If you are someone with smaller eyes, this can make them look much larger. In some cases, this procedure can help people look much younger than they actually are since the process used can offer you the chance to appear more youthful.
The lash lift procedure is actually quite simple. A gel is added to your eyelashes and this will prevent them from curling upward as they would naturally, then they are straightened to ensure they stay in place. 
When you sign up for a lash tint procedure, you will be having your lashes colored with semi-permanent dye. This will not help them appear to be longer, curlier or fuller, but there are benefits, including the fact that darker lashes will be more noticeable and give you a more dramatic look. This procedure is one that has the most effect when the person who is having the tint done has natural lashes that are not very dark-hued. In cases where the lashes are darker than usual, there may not be a dramatic difference.
This is a fairly speedy procedure that can be done in as little as 10-15 minutes. It is virtually painless and you can expect the results to last for about four weeks.
There are some people out there who are not fortunate enough to have naturally long, lush lashes. One of the most popular options for someone in this position would be to consider eyelash extensions. While there are natural ways to help your lashes grow, the results can take quite some time. If you are looking for a change that will be apparent right away, then this would be the best option.
The benefits of getting eyelash extensions include:
– A boost in your self-confidence
– Quickly achieve a new look
– Save money on false lashes and mascara
– Achieve a more glamorous look for special occasions
– Shorter preparation time in the morning
If you are currently using a serum that will help your natural lashes grow, it is possible to get extensions in the meantime. You can discuss this with one of the staff here.
There is no need for you to walk around with eyelashes that you are not very fond of, especially since they play a big role in the way people see you and the way that you feel about yourself. If you are searching for a way to boost your look, you should consider one of our eyelash services.
Photos
taken by our customers